The realization that flying is one of the most destructive things we can do to our atmosphere (see here and here
) has led me to my 2010 decision not to use planes anymore. Whilst having reduced my travel footprint significantly this way, my refrain from flying has never felt like a restriction, but quite on the contrary opened a whole new world of adventures off the beaten tracks of today's mainstream concepts of travelling.
My bike extends the distance I can reach with my own legs' power significanly and without any costs for the future.

 'Bike packing' makes 

me leave my comfort zone and experience high degrees of 

coincidence and spontaneity – aspects that once genuinely belonged to the experience of travelling and are now 

increasingly eliminated by the global tourism industry.
Where cycling is not possible or too time-consuming, I am using other transportation by land and over sea such as trains, buses, private cars (hitch-hiking) or ferries. These means of transport cause carbon emissions, but to a much lower extent than flying.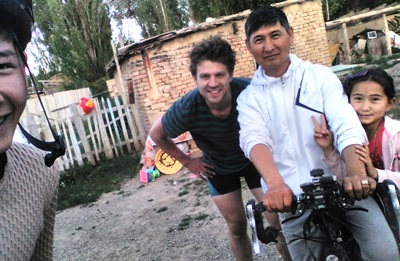 My current tour has led me from Xi'an through the beautiful Chinese provinces of Gansu, Qinghai and Xinjiang to Kazakhstan and Kyrgyzstan.
Spectacular mountain and ocean sceneries, exotic subtropical nature and unbelievable hospitality. Two very different bike tours in Taiwan.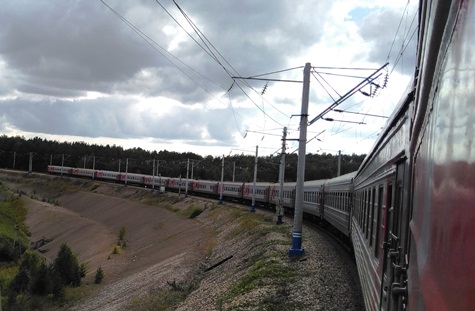 A cycling tour from Germany to Poland and Ukraine, a ride on the transsiberian railway through Russia to China and a boat trip via Matsu to Taiwan
When I'm cycling, my exact position is updated in real time on a mapshare page. If you want to follow me this way, please contact me to receive the link.